What does offset mean?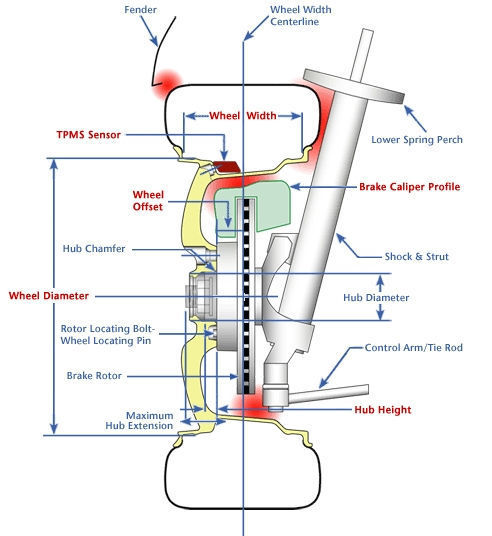 Offset is the distance in mm between the centre of the wheel and the plane of the hub-mounting surface of the wheel.
On One piece wheels, Offset cannot be modified. However on Multi-piece wheels, offset may be customized to be compatible with different vehicles.
Please, read carefully the following information:
The greater the offset, the nearer the closer the wheel is to the axle. This is why, excessive offset might mean the wheel gets into contact with the brake calipers or the bumpers
As you reduce offset, the external part of the wheel gets closer to the road side, meaning that it could rub against the bumper when turning or even in straight aways.
Feel free to choose a wheel with a different offset from your original settings. Just keep in mind that the degree of freedom varies from car to car, depending on the clearance between wheel and axle
Zero offset
Offset is equal to zero when the centerline of the wheel and the hubmounting plane are the same.
Positive offset
Offset is positive when the hub mounting surface is toward the outside of the car.
Negative offset
Offset is negative when the hub mounting surface is toward the inside of the car.