Slick tyres : Gear up for competition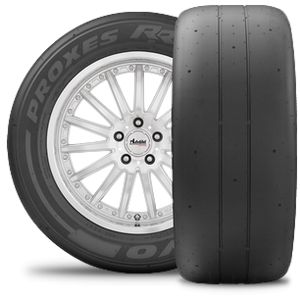 Slick tyres are exclusively designed for competition. Use on road is strictly prohibited.
The tread of a slick tyre is completely slick for unrivalled grip on dry. Using them on wet roads is just sheer recklessness.
That is because with no grooves aquaplaning on wet roads happens immediately
There is a wide selection of slicks
Avon Tech R / Tech RA
Kumho Ecsta S700 / W700
Hoosier A3S03 / R3S03
Hoosier A3S04 / R3S04
Hoosier A3S05 / R3S05
Hoosier A6 / R6
Toyo Proxes RR
Semi slick tyres : adapted for the road
There is an alternative to slicks if you are looking after performance driving on the road: semi-slicks. these are based on the design of slicks, except they feature some grooves.As a consequence, grip performance on dry roads is not as good as for slicks. But they ensure against the risk of aquaplaning. Semi-slick tyres are approved for the road to make the most of the vehicle capacity.
The semi slick tyres you can find out there are :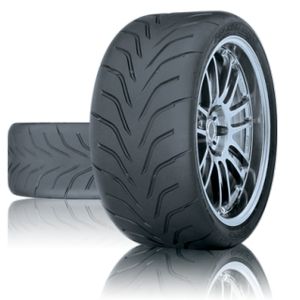 Yokohama A048
Kumho Ecsta V70A
Yokohama A032R-S
Yokohama A032R-H
Yokohama A048